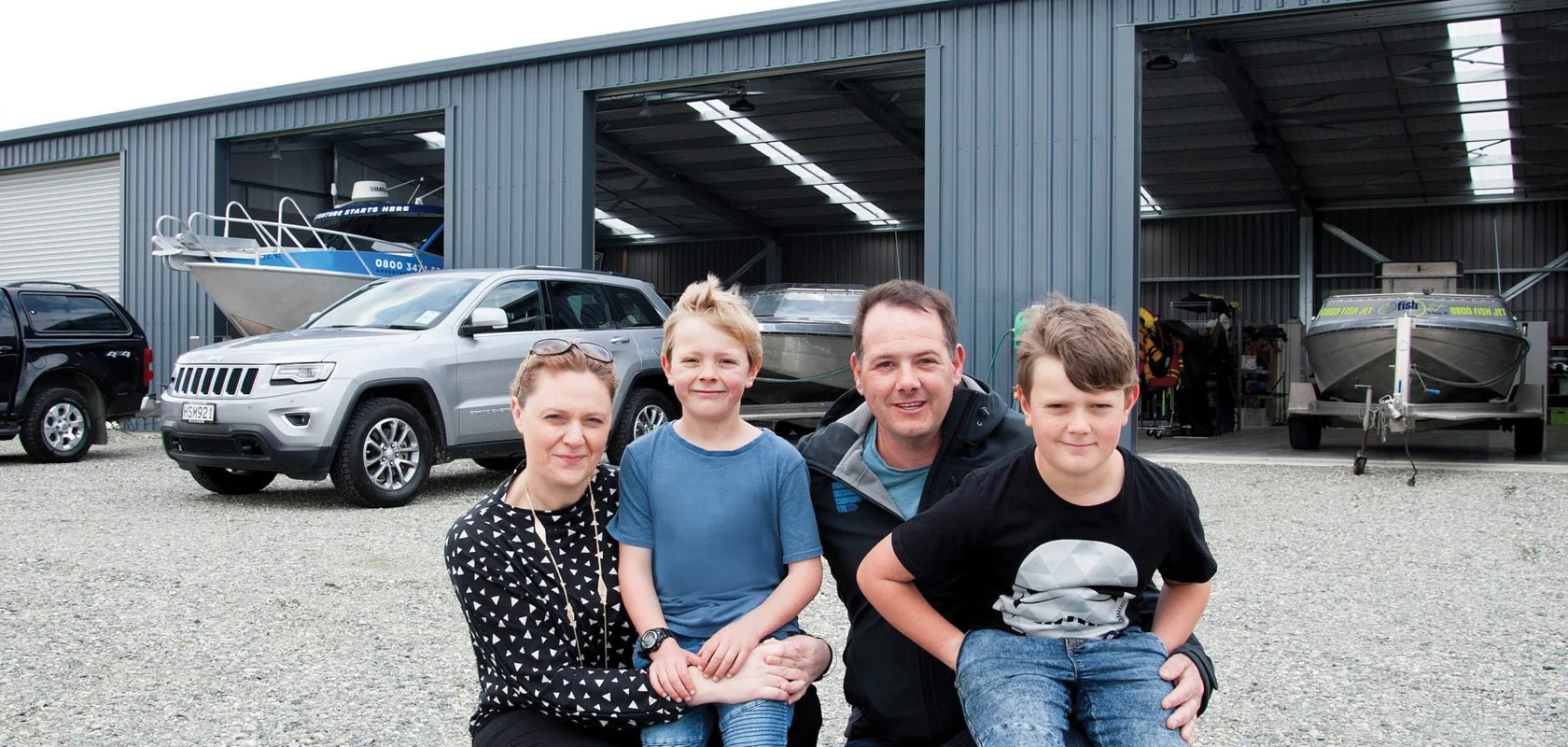 Making Fiordland adventures simple, stress-free and seamless
Fiordland Outdoors Co. is a family-run business that helps people get into nature. From early beginnings running fly-fishing trips on the Waiau River, Fiordland Outdoors Co. has evolved into a premium end-to-end booking services trusted by agents, clients and partners around Fiordland and around the globe.
While the company has grown over the years, the team's passion for backcountry adventures has never waned. Today, Fiordland Outdoors Co. offers a range of transport options covering everything in Fiordland, from the world-famous Great Walks to remote and secret spots.
Fiordland Outdoors Co. owners Mark and Christine Wallace, together with their family, have spent a lifetime exploring and adventuring in the pristine wilderness that is Fiordland National Park. The company is an extension of how they love to see Fiordland and includes their impressive knowledge of the area and connections with local transport operators and accommodation providers.
How we help
Fiordland National Park is a vast and remote wilderness area. And while this is what makes it so alluring, it is also what makes it complicated to navigate. Understanding the logistics of getting to Fiordland and onto the tracks can be confusing. There is often more than one mode of transport required to get you there and back again. How do you know which boat to catch and where? What if I can't get back!
If you are the lucky one left to organise the logistics of your Fiordland adventure, it can be a headache. That's where Fiordland Outdoors Co. comes in. We take care of all the logistics and wrap it up into one easy booking. It's all part of our hands-on, local-expert style of journey planning. And it's what our reputation is built upon. If you're feeling confused about Fiordland, get in touch for stress-free journey planning.
Tiaki Promise and Guardianship
We are proud to operate in a World Heritage-listed destination that is, in our opinion, without equal. Because of this, Fiordland Outdoors Co. is committed to the Tiaki Promise as a way to care for New Zealand's precious land, sea and cultural identity now and for future generations. Sustainability and guardianship are the cornerstones of everything we do.
Fiordland Outdoors Co. is certified as Qualmark Gold Sustainable Tourism Business. With this accreditation, Fiordland Outdoors Co. has now achieved the highest possible level of endorsement from Qualmark. This assures you we are a business that;
Represents the highest level of operation for sustainable tourism businesses in New Zealand
Delivers exceptional customer experiences as an integral part of the business
Leads the way in making New Zealand a world-class sustainable destination.
Our Team
Mark Wallace

Co-owner of the company with wife, Christine, Mark has many years experience as a commercial cray fisherman on the Fiordland coastline. And more years chasing trout round Southland. A born and bred Southlander, Mark has lived in Te Anau for over 20 Years

Sam Brewer

A man of many talents, from skippering our water taxis, dabbling in fishing and even building his own house. Loads of experience and can-do-ness, Sam is a staple on the team.

Michelle Grant

Never underestimate this girl. Outward Bound, Antarctica, Arctic Circle and now Fiordland skippering our boats and hosting some of guided hiking trips. Lucky us.