Multi-Day Track Transport
Kepler Track Transport
Transport Available

From Te Anau Lakefront / Rainbow Reach

Highlight

Save the legs and take the Kepler Water Taxi

Hut Bookings

Duration

Great Walks Season

24 Oct 2023 – 30 Apr 2024
TRANSPORT TO THE KEPLER TRACK
Kepler Track transport from Te Anau
The Kepler Water Taxi runs between the Te Anau lakefront and Brod Bay and transports you directly to the Kepler Track Great Walk. From here, you can begin your multi-day hike into Fiordland before returning to Te Anau by foot, water taxi, bus or car.
Planning on doing a day walk? Find your transport options for day walking on the Kepler Track.
Kepler Track Multi Day Transport Options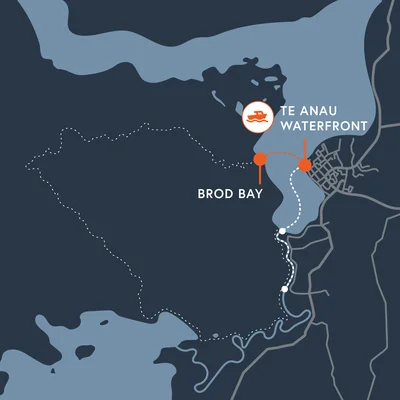 A 15-minute water taxi from Te Anau lakefront across to Brod Bay, Kepler Track. Departing at 8.30 am, 9.30 am, 10.30 am.

Catch the Kepler Water Taxi to the track, and you'll arrive at Brod Bay with plenty of energy and ready to tackle the Mt Luxmore section of the track. 

Hike the Kepler Track, a three to four day loop track through Fiordland.

Skip the last 9 kms of track and meet your vehicle or a 10am, 3pm or 4pm bus transfer from Rainbow Reach. Alternatively, you can continue onto the Control Gates or all the way back to Te Anau.
Need to know more?
Head over to our Plan & Prepare section for more info on hiking the full Kepler Track.
Searching Availability...