Plan and Prepare
Kepler Track Multi-Day Hike
Leave From

Return to

Te Anau / Te Anau Lake Front

Duration

Availability

1st Oct 2023 - 30th April 2024

Suitable for

Everyone with DOC hut tickets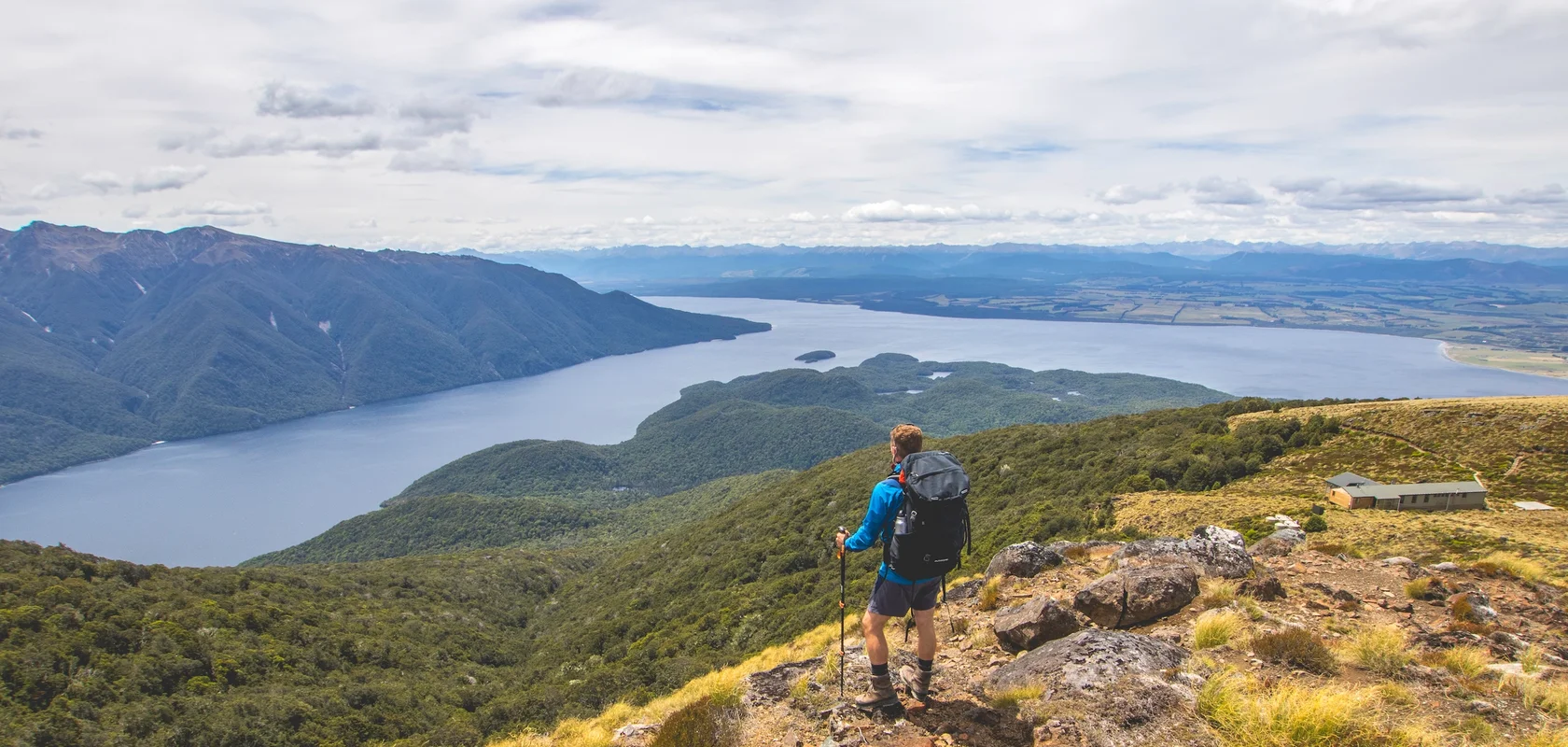 Catch the Kepler Water Taxi to the Kepler Track, and you'll skip the first six kilometres of the hike. As you begin the hike up the Mount Luxmore section of track, you'll be glad you did.
The Kepler Track delivers a curated compilation of the best Fiordland has to offer. In one mighty walk, hikers can take in a veritable 'greatest hits' of Fiordland's epic landscape.
While many of Fiordland's hiking trails are the remains of access trails left behind by early Maori or pioneers, the Kepler Track, in stark contrast, was custom-built for pure hiking pleasure. Its alpine vistas, rugged high country, deep gorges, and tall beech forests have cemented the Kepler Track as an NZ must-do.
The full Kepler Track is a 60km, two, three or four-day point-to-point track beginning and ending in Te Anau. The Kepler Water Taxi, departing from the Te Anau lakefront, is the easiest way to start your Kepler adventure as it delivers you to Brod Bay well on your way to Luxmore Hut.
Thanks to its proximity to Te Anau, the Kepler Track is enjoyed both as a day walk and a multi-day hike.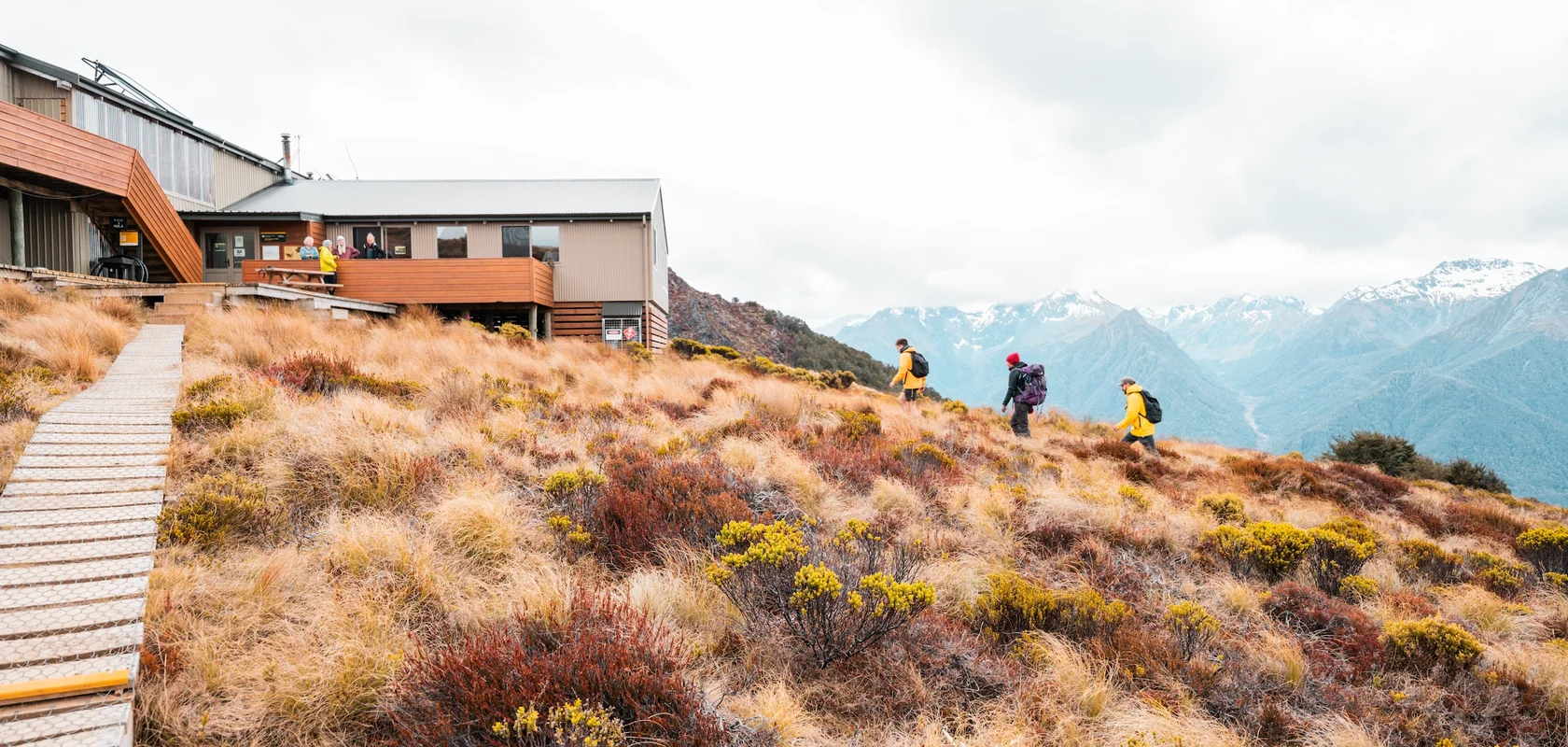 The beauty of the Kepler Track
The Kepler Track offers hikers a glimpse of Fiordland's many scenic wonders.
Explore the Luxmore caves and their stalactites and stalagmites. Marvel at the beautiful alpine vistas, the tussock-covered high country, deep gorges and tall mossy beech forests. The challenge of climbing to the summit of 1,472-metre high Mount Luxmore is worth the effort as you're rewarded with a birds-eye view of Lake Te Anau and the vast expanse of Fiordland National Park. At night, listen out for native birdlife, including the sound of the morepork – a tiny owl – and, if you strike it lucky, the shrill whistles from the brown kiwi.
How to access the Kepler Track
You can start the Kepler Track at the Kepler Track car park, walking from Te Anau township or Brod Bay. Walkers can skip the first six kilometres of the track by catching the Kepler Water Taxi directly to Brod Bay.
What to pack when you are hiking in Fiordland
We recommend downloading this super handy app to have with you on your hike. It even shows your GPS location so you can see where on the trail you are located while you hike.
Highlights
Catch the water taxi to the track and save your energy for the climb to Luxmore Hut
Short on time and have great fitness? Depart early and walk through to the Iris Burn Hut, reducing the Kepler to a 1 night/2 day walk
No need to leave your car in the track car park, the water taxi departs from our lakefront wharf in Te Anau
The 6km walk from the Kepler car park to Brod Bay is lovely but you will see plenty of this bush scenery on the final 2 days of the hike, save it till then
We love to meet hikers starting their adventures and we are happy to answer any last minute questions you might have or let you know a little about the Kepler Track on the way over
Book Kepler Track Water Taxi
Available 1st October - 30th April