Multi-Day Track Transport
Routeburn Track Transport
Leave From

Return to

Hut Bookings

Book your hut tickets through DOC

Duration

Great Walks Season

1 Nov 2021 - 30 April 2022
Bus transport & car relocation
Routeburn Track Transport
The Routeburn Track is a 2-3 day hike starting at either The Divide (off the Milford road) or the Routeburn Shelter (near Glenorchy) and walked in either direction.
Getting to the Routeburn Track is one thing, but you'll also need to make sure you've arranged your transport back. Transport packages for the Routeburn Track include a bus service or vehicle relocation.
The bus service operates between either end of the track connecting you with Queenstown or Te Anau throughout the Great Walks season.
Travelling in a private vehicle or rental? A vehicle relocation service is the easiest way to get your car to the finishing point. After a three-day hike, seeing your vehicle waiting for you will be a welcome sight.
If you need help planning your Routeburn Track transport, we're here to help. We know the area well and can explain your best options.
Routeburn Track transport from Queenstown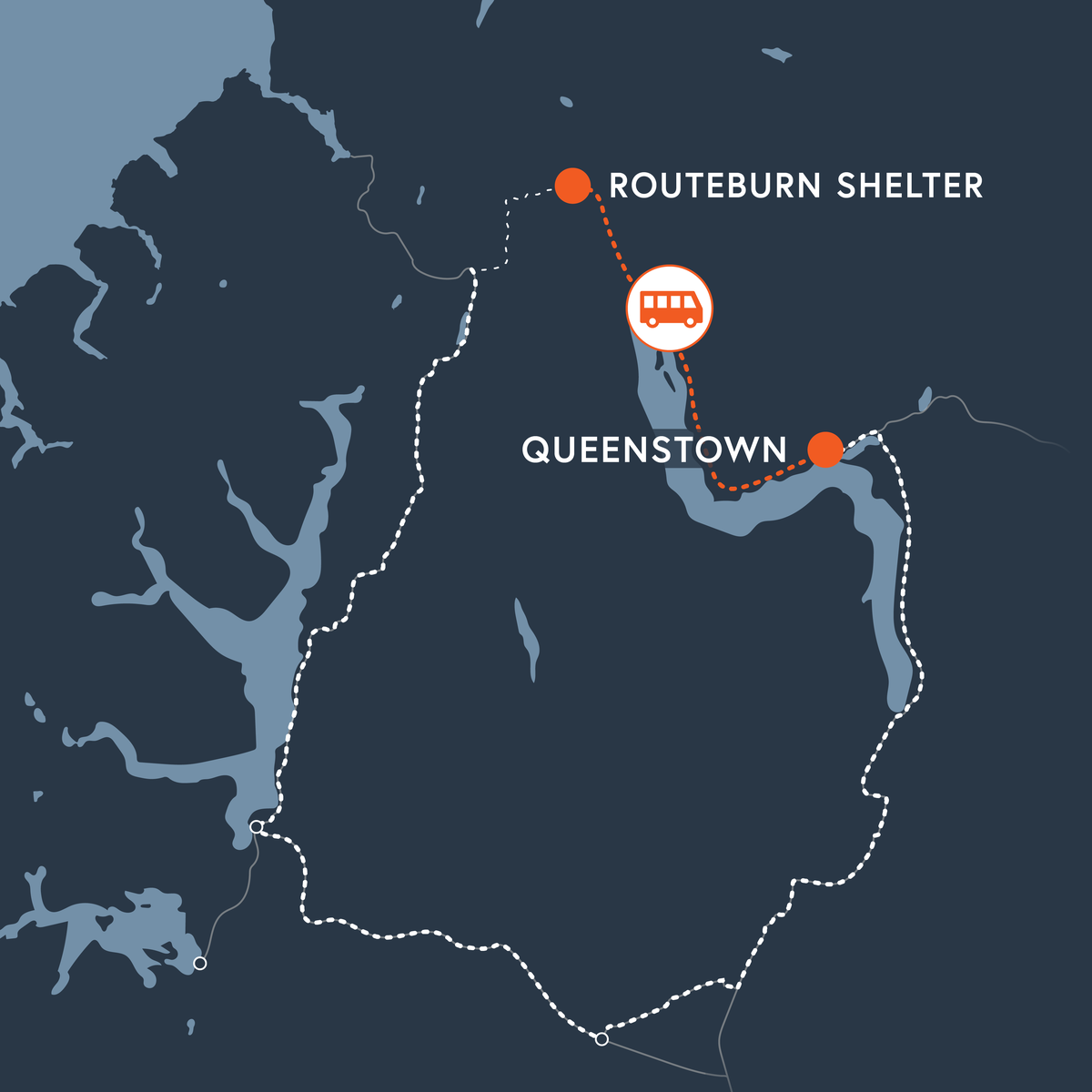 Depart Queenstown at 8am, for a bus or car journey along the stunning Glenorchy Road. Pass through the township of Glenorchy and continue a further 25 kilometres to the Routeburn Shelter arriving at the start of the track around 9.30am.

Hike the 2-3 day Routeburn Track Great Walk.

After your hike, the bus will meet you at The Divide car park to pick you up at 3:15pm for a 4-hour return journey to Queenstown. Or you can meet with your vehicle that has been driven around from the Routeburn Shelter for you. This is a fabulous option and often cheaper than buses for more than 3 hikers.
Need to know more?
Head over to our Plan & Prepare section for more info on hiking the Routeburn Track.
Searching Availability...