Cycling in Te Anau: Lake2Lake cycle trail
Fiordland is well known for its rugged mountains and extensive hiking trails hosting three of the nine New Zealand Great Walks, however, there is more to do here than just strapping on your hiking boots. Te Anau's bike trails are not to be missed, especially the lake2lake cycle trail.
During the summer months, long sunny days provide the perfect opportunity to explore on two wheels. Lake Te Anau and Lake Manapouri deliver beautiful, panoramic landscape views from a custom-built trail and all from the comfort of a bike.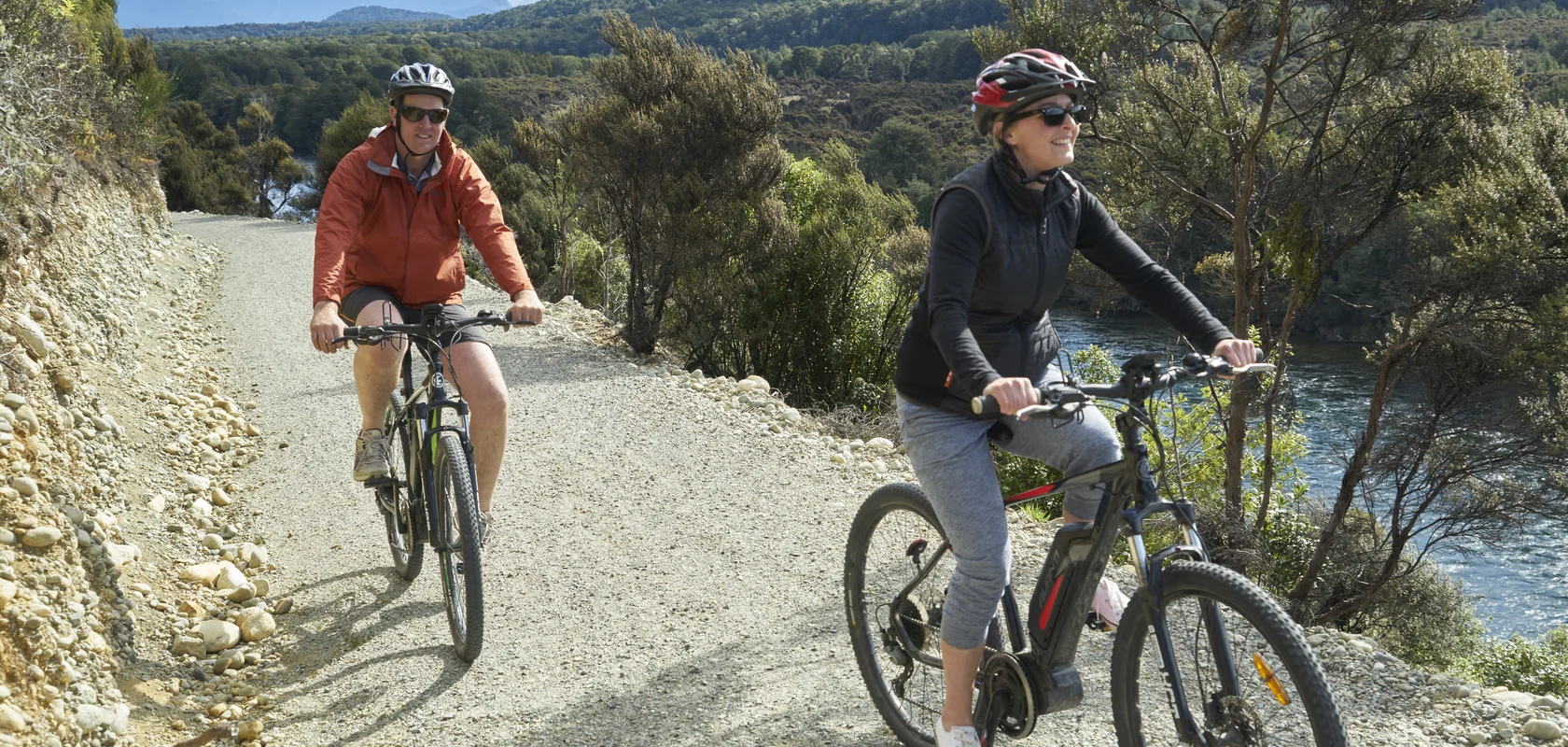 Lake2Lake Cycle Trail
The Lake2Lake cycle trail will take you on a 30km adventure alongside Lake Te Anau and the East side of the Waiau River, all the way through to the Manapouri cycle trail.
It is the perfect bike trail for all, with a grade 2 easy rating. But there is a shorter option, for those short on time. You can organise a shuttle bus or jet boat drop-off to the 20km mark.
The trail can be used in both directions and if you are feeling like a little extra cycling activity why not complete the 41km loop returning to town via the Te Anau-Mossburn Highway!
The Te Anau to Manapouri bike trail is open to walkers, runners, cyclists, and e-bikes. Be sure to take your time, this cycle showcases some of the best forest and lakeside views on the South Island. Bring your own bike or hire e-bikes from Wild Rides in Te Anau.
Other Te Anau Bike Trails
Don't stop at the Lake2Lake trial, Te Anau township is relatively flat and there are plenty of sights to see. Pedal out to the control gates, where the Kepler Track starts and ends or catch the sunset at Te Anau yacht club wharf, famed for its views of the Kepler and Murchison mountain ranges.
Pack up the family and ride out to Blue Gum Point, a local favourite hangout in the summer months or continue along the bike trails that loop around town.
Need some help planning other Te Anau adventures, check out our blog on 5 things to do in Te Anau in under 3 hours.
The lake2lake cycle trail deserves a spot on your Te Anau and Fiordland activity list this year. See you out there.
Looking into hiking in Fiordland, read our blog on which is better, Routeburn or Milford Track.