Plan and Prepare
Fiordland Hunting Transport
Leaves From

Return to

Duration

Availability
Fiordland Hunting and Wapiti Blocks
Been successful in the Wapiti Ballot? Planning to hunt Red Deer in Fiordland? All you need now is your transport. Operating from Te Anau and Manapouri, our charter trips will get you - and your gear - deep into Fiordland.
While there will always be a deer to chase, it is not always easy to get into Fiordland's remote hunting areas. The easiest way to go further into Fiordland is with a boat charter across Lake Te Anau or Lake Manapouri.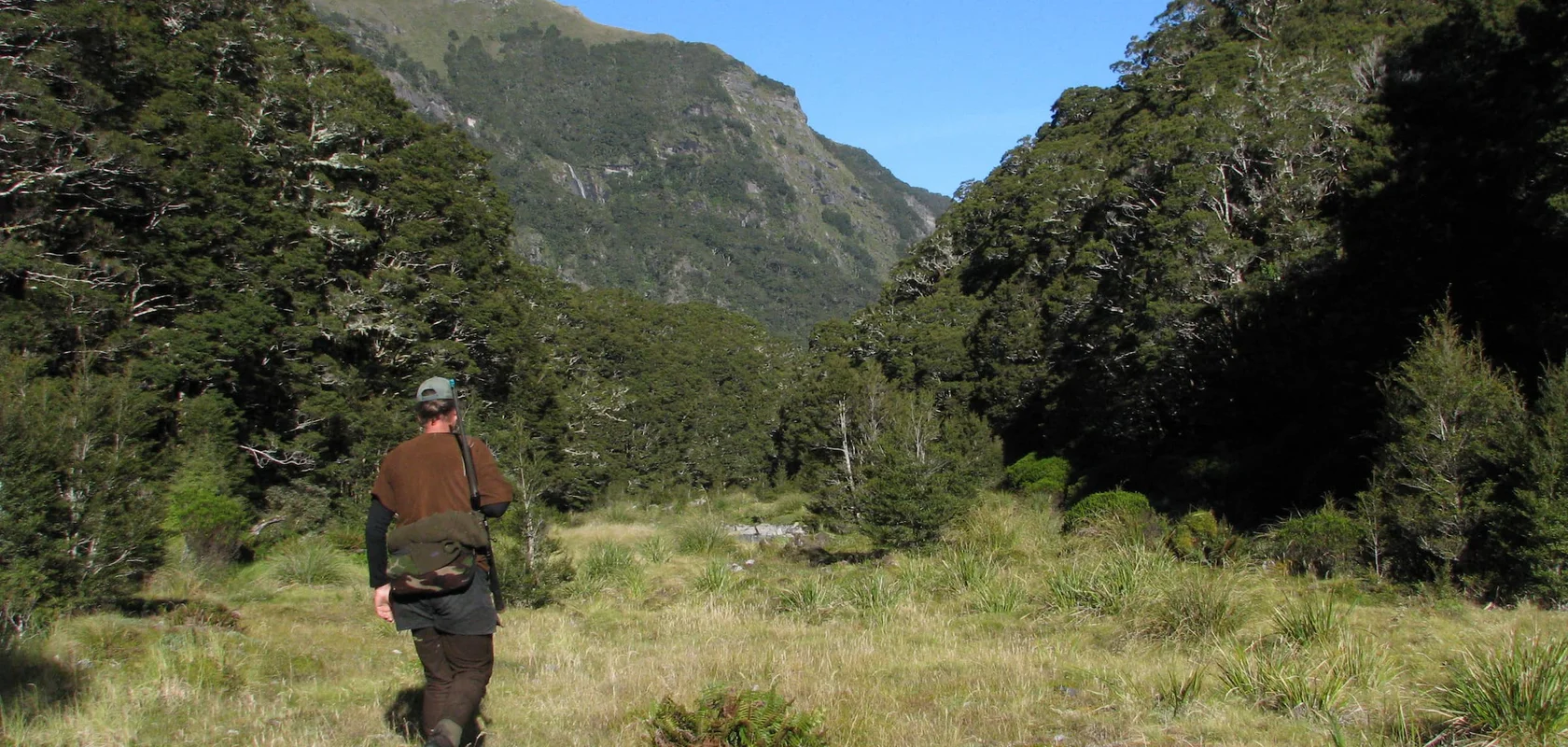 Hunting in Fiordland
Fiordland National Park is renowned for its exceptional hunting experiences. Red deer are on offer all year-round, and the annual roar provides hunters with the chance to secure a wapiti block in the more remote areas of the national park.
Ballot blocks accessible by boat from Lake Te Anau, include: Mid Burn, Billy Burn, Loch Burn, Lugar Burn, Narrows Creek, Lower Glaisnock, Doon and Wapiti River.
Before you go
All hunters require a permit for hunting within Fiordland which must be carried at all times when hunting on land managed by DOC.

 Hunting permits cover all of Fiordland National Park, excluding specially protected areas like sanctuaries, the Murchison Mountains and wapiti blocks.
The best source of information on wapiti blocks is the Fiordland Wapiti Foundation who manages the annual ballot.
Boat charters for Fiordland hunting
We've been transporting hunters into hunting blocks since 2015 and have plenty of local knowledge on Fiordland National Park to offer. On our purpose-built boat, we'll get you across Lake Te Anau or Lake Manapouri for an easy pick-up and drop-off to the Fiordland beaches, hopefully with dry boots!
A water taxi charter is the best way to get into remote hunting locations. We offer flexibility, plenty of local knowledge and can help with helicopter transfers if needed.
We do our best to coordinate passenger loads so we can reduce the per person price wherever possible.
Rates can start from $75 per person for a drop off if we have more than one group booked with us.
Seats are booked on a first-in, first-served basis. If you're keen to get on the earliest boat leaving Te Anau Downs, book early.
Highlights
Fiordland National Park is home to red deer, wapiti and chamois
The area is revered by keen hunters from around the world because of its abundance of animals and spectacular scenery
Our water taxis are purpose-built for Fiordland conditions