Plan and Prepare
Milford Track Day Walk
Leave from

Return to

Duration

Availability

Suitable for

Couples, Groups, Families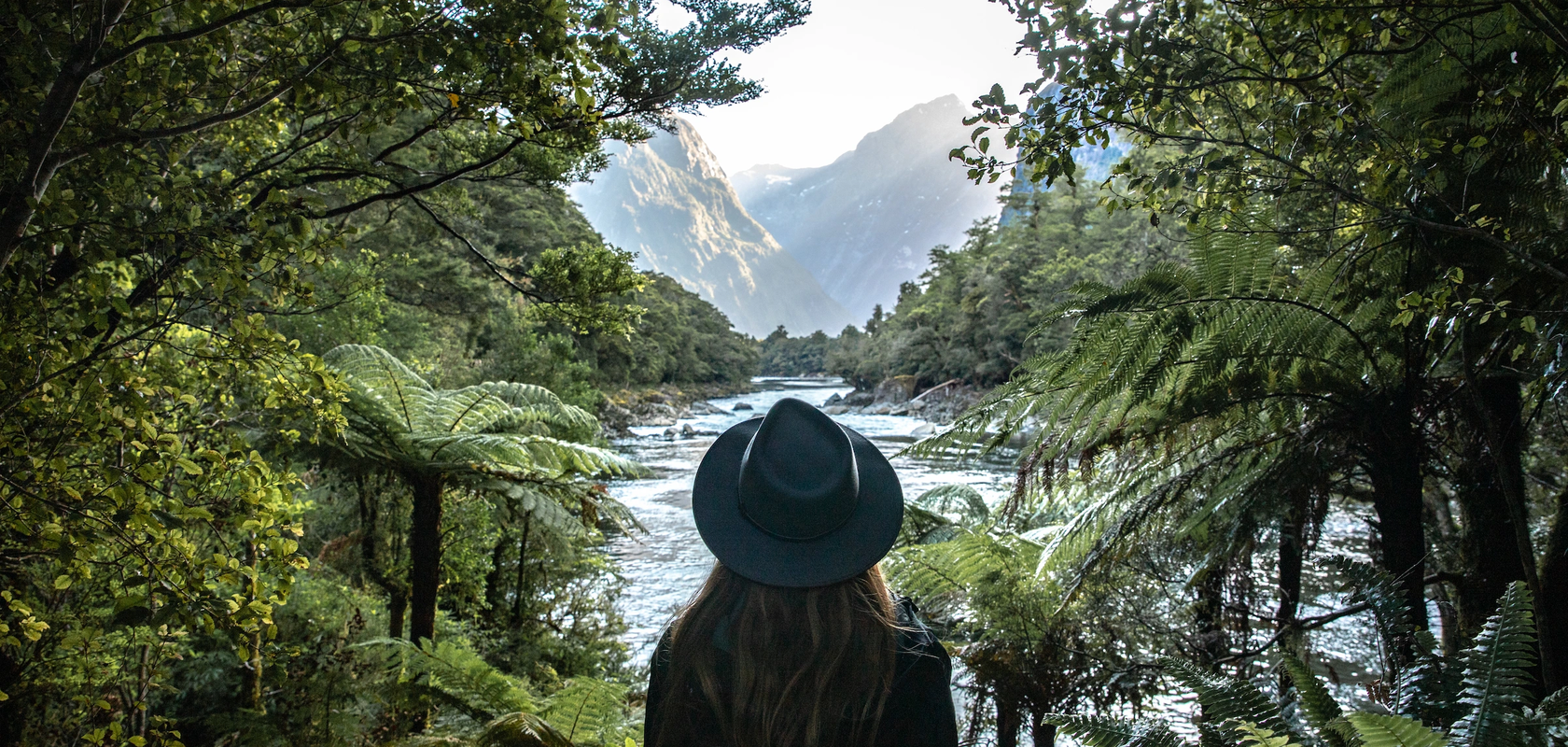 More than a day hike, this is a day hike on the world-famous Milford Track. 
Just a 10-minute boat journey across Deepwater Basin in Milford Sound will have you at Sandfly Point and ready to explore a day walk on the Milford Track.
This section of the track offers a taste of one of the world's most famous walks and is ideal for anyone on a day trip to Milford Sound or staying overnight at Milford Sound Lodge and looking to explore further. This section of the track is flat and easy-going, and in under two hours, you can reach Giant Gate Falls, one of the highlights of the Milford Track. Allow 3 hours for the return hike. The perfect family-friendly adventure in Milford Sound.
Why do the Milford Track Day Walk?
A day walk on the Milford Track is your chance to see the spectacular bush, mountain and waterfall scenery the track is famous for — without overnighting in huts.
Some of Fiordland's most famous highlights are yours to see along this half-day Milford Track walk. See the mighty beech and rimu trees or the tree-fuschia, remarkable for its large size and the many birds which love to feed on its nectar.
As you walk, enjoy birdsong from resident grey warblers, bellbirds, even tui, and perhaps enjoy a visit from friendly fantails and curious robins. An ideal day walk is from the water taxi drop-off point to Giant Gates Falls, which is the perfect place for a rest stop before returning back to the boat. All this is accessible in under three hours or 11 kms return.
Find out more about what you'll see on a Milford Track day walk.
Highlights
Experience the Milford Track – one of NZ's most famous hiking tracks – independently and at your own pace.
Includes a return boat transfer from Milford Sound to Sandfly Point (Milford Track). Catch a morning boat over, walk for a few hours, and catch a midday trip back in time for an afternoon cruise.
Hike to Giant Gates Falls, a highlight of the Milford Track, and a perfect place for a picnic lunch or perhaps an icy dip in the pools below the falls.
An incredible activity to do while you're in Milford Sound, perfect for anyone who wants to see more of Milford Sound & Fiordland.
A flat, easy-going, 3 hour half-day walk, with no more than 50 metres of elevation making it suitable for just about everyone, including the kids.
Book Milford Track Water Taxi
Available 1 Oct 2021 - 31 May 2022
FAQs
If you're based in Te Anau and ready for a big day of activity, it is possible to fit in a morning hike, afternoon cruise, and the return drive. If you'd prefer not to rush things, we recommend an overnight stay at Milford Sound Lodge. The lodge offers luxurious chalets, a campervan park and the Pio Pio restaurant. Take your time and enjoy your hike, cruise, or kayak in Milford Sound.