Plan and Prepare
Milford Track Multi-Day Winter
Leave From

Return to

Duration

Availability

Suitable for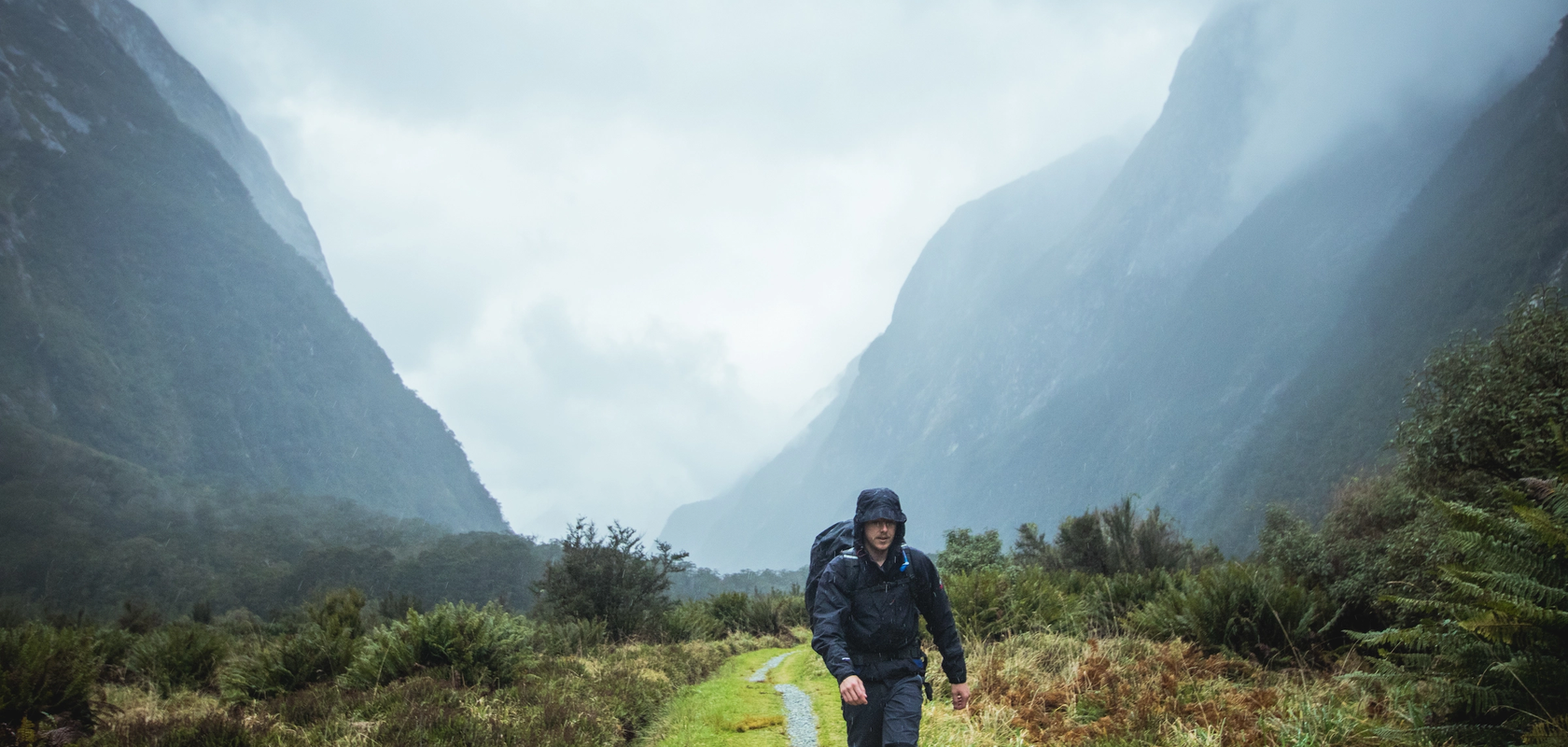 The Milford Track great walks season is late October to April, but that doesn't mean you have to miss out if you're here at other times. Track transport is available to take you to the Milford Track and the incredible sights of Fiordland in winter.
Wild, tempestuous, and ruggedly beautiful – all of these words describe the Milford Track between late April and October. During this time of year, the track's famous waterfalls, forests and mountain views come alive in vivid blues, greens and snowy whites.
If you're an experienced hiker looking to walk the Milford Track during the off-season, you will enjoy this quieter (and colder) time to experience walking one of the world's most famous walks.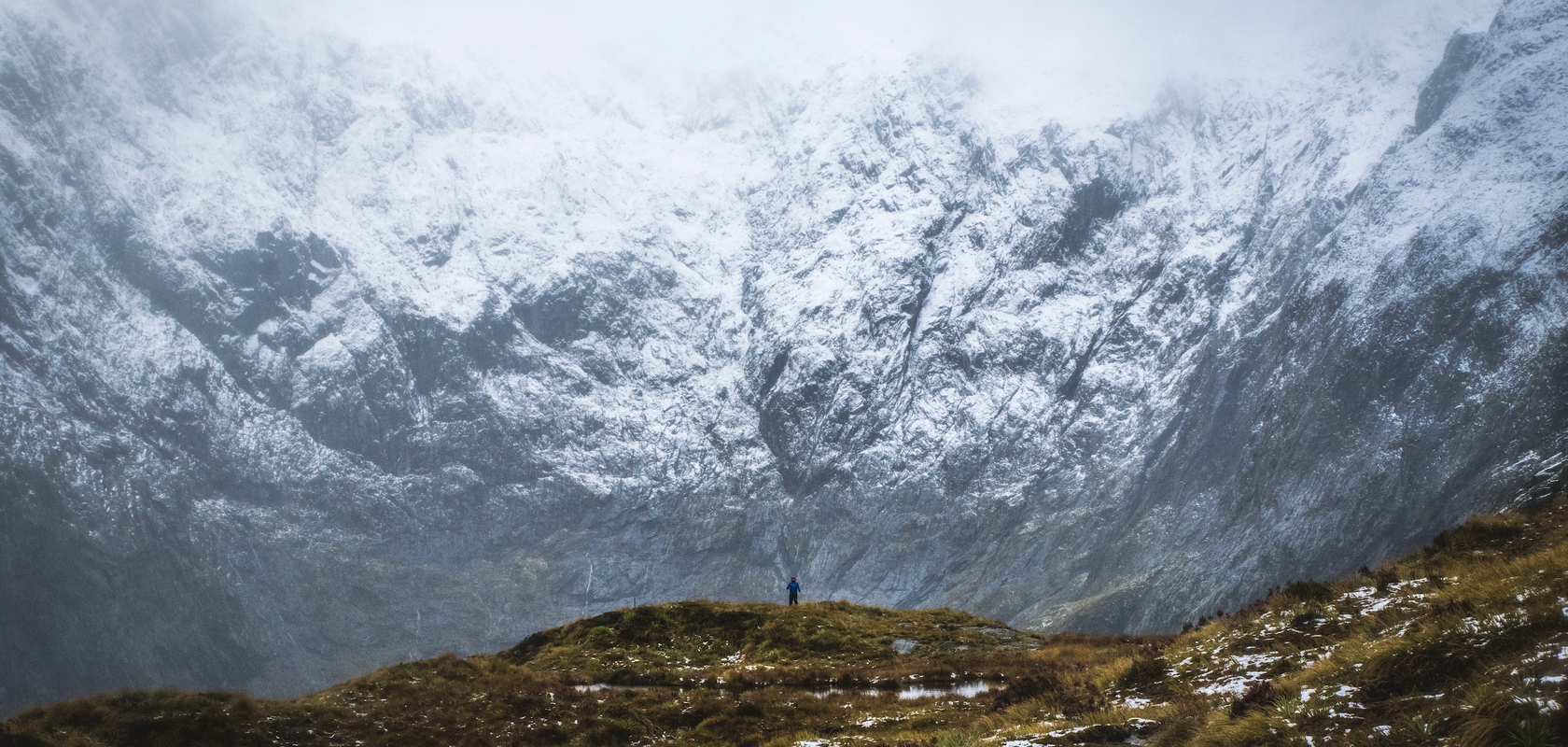 How to get to the Milford Track outside of the Great Walks season
Track transport to the Milford Track is limited from April to October by demand and weather, but it is possible to arrange bus and boat transport packages. At this time of year, pre-booking your transport is essential.

Milford Track off-season transport options
Bus journey from Te Anau to Te Anau Downs
Start early at 8.30am and travel up Lake Te Anau on the water taxi from Te Anau Downs to Glade Wharf to arrive at the start of the Milford Track
After completion of the track, catch the water taxi from Sandfly Point (the end of the Milford Track) to Milford Sound via water taxi
Bus journey from Milford Sound back to Te Anau Downs or Te Anau
Option to relocate a vehicle from Te Anau Downs to Milford Sound, often works out more cost effective for groups
Trips may be cancelled at any time due to weather, avalanche or track conditions in which case full refunds will be issued
We recommend downloading this super handy app to have with you on your hike. It even shows your GPS location so you can see where on the trail you are located while you hike.
Download the Great Hikes App here
Safety first
Hikers need to be well prepared to walk the Milford Track in May and October. Winter walking conditions can include cold, windy and very wet weather, as well as a risk of flooding, snow, ice and avalanches. Alpine equipment and experience is essential. Because huts are not serviced during the off-season, hikers need to bring fuel for cooking and heating, as well as lighting and personal locator beacons.
During the winter season, bridges may be removed, so knowledge and experience of river crossings is essential. Heavy rainfall makes streams and rivers in Fiordland rise very quickly, and track flooding is common. Be prepared to wait for water levels to decrease before attempting to cross any waterway – it's a good idea to bring supplies for an extra few days in case you are delayed.
Always check the latest Fiordland weather report before you depart, and don't hesitate to change your plans if you aren't comfortable. Our cancellation policy is a full refund if we can't get you there but if you change your mind or plans, please let us know 24 hours prior to departure for a full refund. While the Milford Track is wild and beautiful during the off-season, you do need to be prepared for challenging weather conditions. We'll be able to help with any off-season hiking queries you may have, but we strongly recommend you also read through the Department of Conservation's guidelines and tips on preparing for your trip.
Highlights
If you're an experienced hiker, walking the Milford Track during the off-season is an unforgettable adventure
Fiordland Outdoors Co. offers easy track transport options to get to the Milford Track and safely home again at a time of year when many transport services are reduced
Travel with a local, family-run team who have experience in off-season hiking
Our fast, purpose-built water taxi to transfer you to the track and back again in warmth and comfort
Book Milford Track Transport