Your guide to the Routeburn Track
Tags
The Routeburn Track in Fiordland National Park is one of the most rewarding and spectacular hikes in New Zealand. It is the second shortest out of all the Great walks you will find in the country. This trail has a well-deserved reputation for its stunning vistas and diverse terrain.
This blog post details all you need to know about hiking the Routeburn Track this season.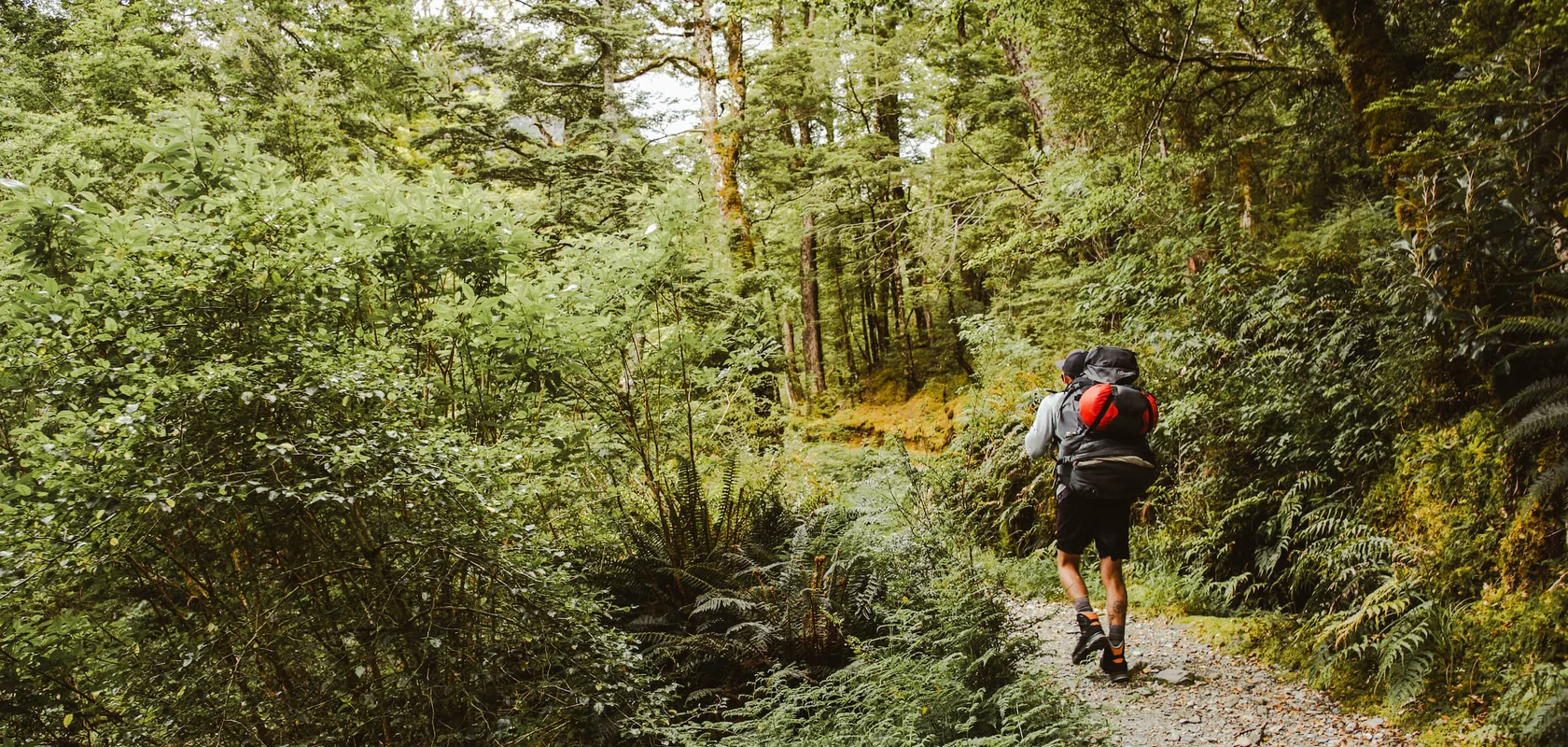 The Routeburn Track at a glance
The Routeburn Track is an intermediate track suitable for all. A good level of fitness and hiking experience is required to tackle the steeper sections but don't fear, they are spread out and the towering mountains, alpine lakes, and waterfalls will distract you on the way. The highest point of the Routeburn Track is the Harris Saddle, here you will find a day shelter and a short side walk to Conical Hill if the weather permits.
Duration: Flexible. 2-4 days
Distance: 33km (20 miles)
Starting Point: The track can be hiked in either direction. Choose to start from The Divide (85km from Te Anau) or The Routeburn Shelter (25km from Glenorchy, near Queenstown)
What will I see when hiking the Routeburn Track?
If the weather is good you will see some of Fiordland National Park's finest landscapes. Winding through breath-taking South Island scenes the Routeburn Track is one of the most diverse and stunning walks on the South Island. Enchanting forests lead you through to waterfalls, an alpine lake, and mountains as far as the eye can see. Be prepared to experience four seasons in a day here in Fiordland as the environment surrounding this track are renowned for climatic extremes, that's all part of the adventure though, right?
You will experience a decent elevation gain which can lead to fast-changing weather conditions. Be sure to pack a waterproof coat and trousers as well as a dry pack liner to protect the contents of your backpack.
Make the most of your time on the trail and walk at your own pace. The distance between each hut is not a race and you are free to roam, stop, take photos, eat your snacks, soak in the views and strike up a conversation with your fellow hikers.
Is the Routeburn Track worth it?
Yes, yes, and yes again. This is one of our favourite tracks in the country and we believe everyone should visit this iconic Great Walk at least once. Experience the grandeur of Fiordland National Park during three days of hiking this well-maintained trail. With two dedicated side trips, Conical Hill and Key Summit plus a multitude of epic viewpoints, riverside stops, and waterfalls you will be truly blown away. The hike passes through diverse and stunning scenes at every turn and the backcountry huts are situated with very impressive views right on their doorstep, meaning stepping out for sunrise is as easy as unzipping your sleeping bag and taking a few steps.
The Routeburn track is one of the Great Walks that you can carry and sleep in a tent. Camping is accessible at the Routeburn Flats and Lake Mackenzie huts so if you missed out on a hut bunk, check for camping availability online.
What are my track transport options for the Routeburn Track?
The Routeburn Track is a 2-3 day hike that starts at the Divide, along the Milford Road or the Routeburn Shelter in Glenorchy. You can hike in either direction.
You will need to arrange transport to and from the Routeburn Track as the start and end are in different places. Transport packages for the track include a bus service of vehicle relocation.
The bus service will connect you with Queenstown or Te Anau throughout the Great Walk season and we can accommodate individual hikers or large groups. If you would like to hop in your car after completing the hike then our vehicle relocation service is the easiest way to get your car to the finishing point.
No transport option or request is too wild for our team so, if you require help planning your Routeburn Track transport, get in touch today. We know the area well and can explain your best options.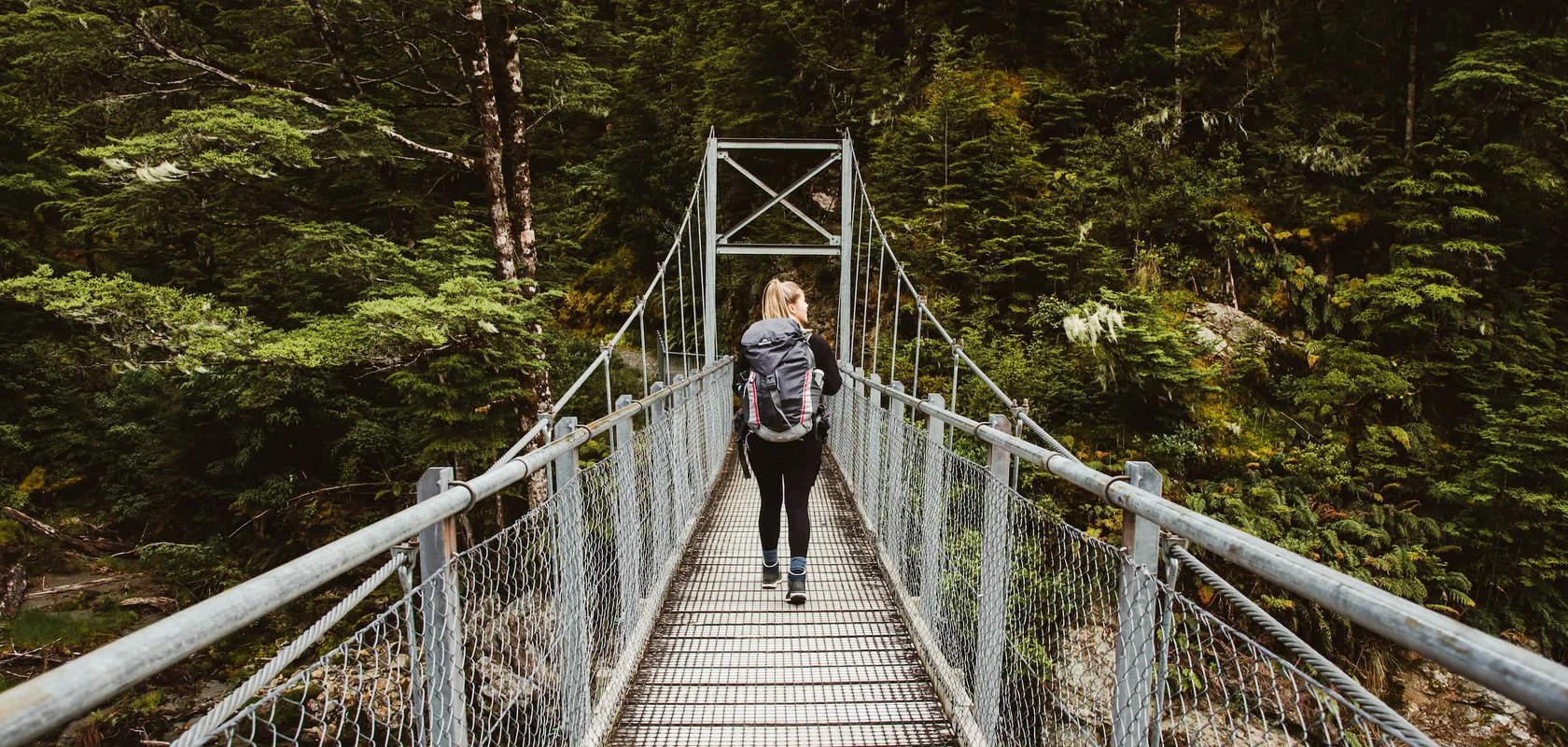 What can I do in Fiordland after I complete the hike?
The adventure shouldn't stop when the hike ends. We are experienced in all things to do here in Fiordland and adding to your adventure is possible. We can transport you deeper into Fiordland for a luxurious stay at the Milford Sound Lodge. What a perfect way to round off an already epic adventure than with a comfy bed, epic views, a hot shower, and a delicious cooked meal at the Pio Pio restaurant and bar. We can arrange transport home from there so sit back, relax and reflect on your time here in the national park. From here we can organise a Milford Sound cruise, a day hike on the Milford Track, or a kayak around the sound.
Looking to unwind in Te Anau? Before departing for Queenstown tap on a couple of days in the idyllic lakeside town of Te Anau. Once rested, clean, and ready why not take a day walk on the Kepler Track and explore the local area? Our water taxi is available to Great Walkers and day walkers who would like to experience all that Fiordland has to offer.
If you are wanting to head straight back to Queenstown we have transport options for this too.
To explore all your Routeburn, Kepler, and Milford Track transport options follow the link below. You can also head over to our plan and prepare page to ensure you are ready for your hiking adventure in Fiordland National Park.