Easy Transport Packages to Milford Track
Imagine if there was a simple way to arrange transport for the Milford Track walk in one booking? And imagine if you could do that with a company who is as local as Mitre Peak and cheese rolls?
We know there's a lot to organise for a Great Walk in New Zealand. From figuring out where to stay, what to pack and the track conditions, the last thing you need is confusion about how to get there.
Introducing our easy transport packages to Milford Track, where we've curated the perfect solution for all your logistical needs, leaving you with nothing to worry about except enjoying the breathtaking beauty of New Zealand's Great Walks and wilderness.
At the heart of our service is a commitment to simplicity and convenience. We understand that planning a Great Walk like the Milford Track can be overwhelming, especially for first-time visitors or those who simply want a stress-free experience. With our all-in-one booking system, you can now secure your transport to and from the Milford Track with just a few clicks. No more juggling multiple bookings or trying to coordinate different services - we've got you covered.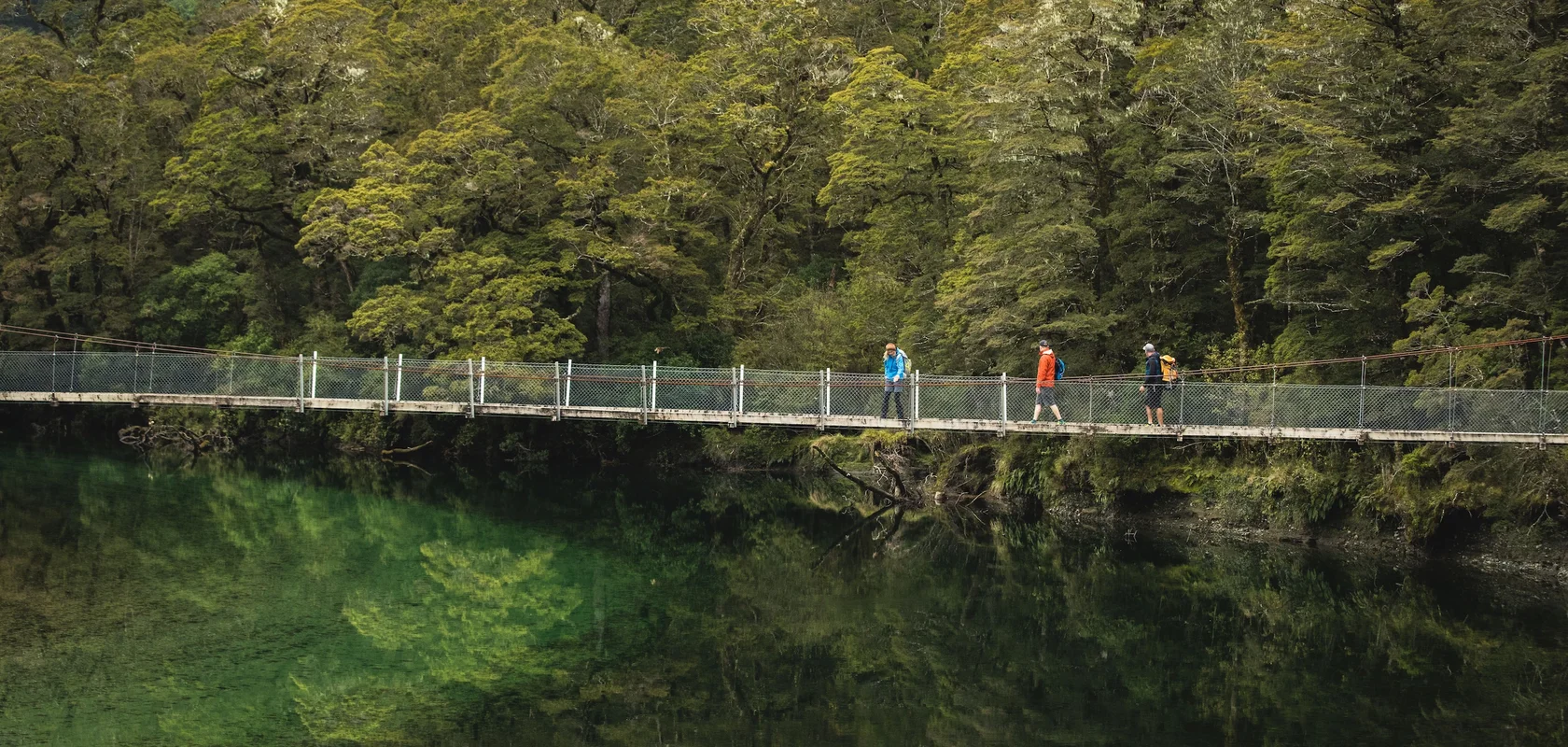 Here's how our easy Milford Track packages work.
About the Milford Water Taxi
Two purpose-built boats catering to a maximum of 25 passengers.
Daily trips across Lake Te Anau between Te Anau Downs and Glade Wharf during the Great Walks season and the Winter Milford Track months.
Available for charter bookings and transfers by arrangement.
A friendly local skipper -guide to give you any last-minute tips or information.
Travels across the lake in 50 minutes, faster than other options. You'll be on the track before the last big boatload of hikers arrives for the afternoon.
What sets us apart from other transport options is our dedication to being truly local. We're a small family owned and operated team that consists of passionate locals who know the region like the back of their hands. They can provide valuable insights, tips, and recommendations to enhance your Milford Track adventure.
So, why wait any longer? Embark on your Milford Track adventure with peace of mind, knowing that you've got the best transport packages and local expertise at your fingertips.