Plan and Prepare
Milford Track Multi-Day Summer
Leave From

Te Anau, Te Anau Downs and Queenstown

Return to

Te Anau, Te Anau Downs and Queenstown

Duration

Availbility

24th Oct 2023 - 30th April 2024

Suitable for

Everyone with DOC hut tickets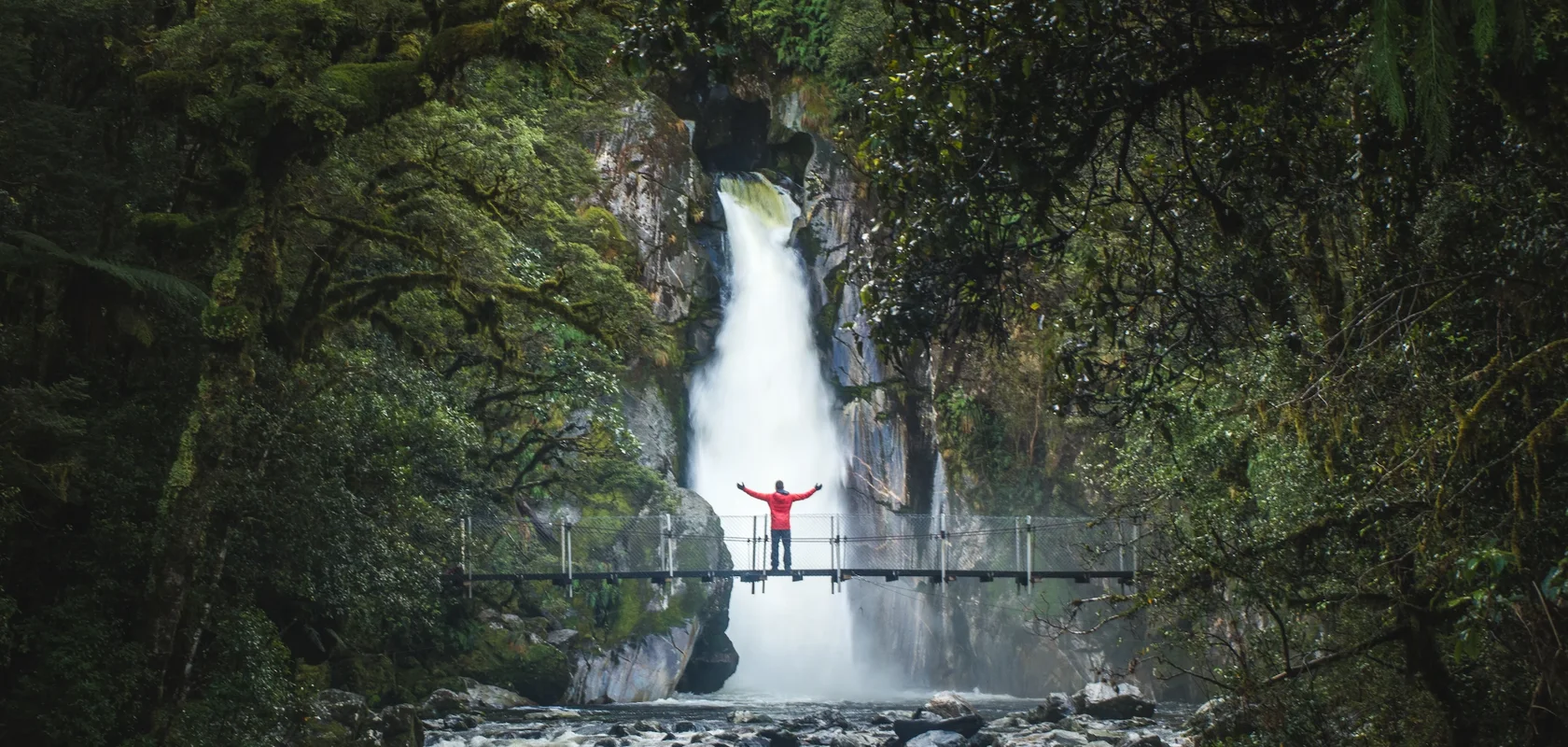 The Great Walks season is the best time to experience the Milford Track. From late October to the end of April, the Milford Track, and all of its transport options, are open for business.
Getting to and from the Milford Track can seem confusing. However, with a little prior planning and some local know-how, you can enjoy "the finest walk in the world" without the stress of making sense of transport options.
One of New Zealand's Great Walks, the Milford Track is a spectacular four-day hike traversing through the very best scenery Fiordland offers. The walk begins at Glade Wharf, a 50-minute boat journey from Te Anau Downs and finishes at Sandfly Point, a 10-minute boat journey from Milford Sound.
The Milford Track finishes in a different location from where it starts, so you need to make sure you have a way of getting back from Milford Sound. After four days of hiking through the hills, you'll be looking forward to putting your feet up, not figuring out a ride home.
We recommend downloading this super handy app to have with you on your hike. It even shows your GPS location so you can see where on the trail you are located while you hike.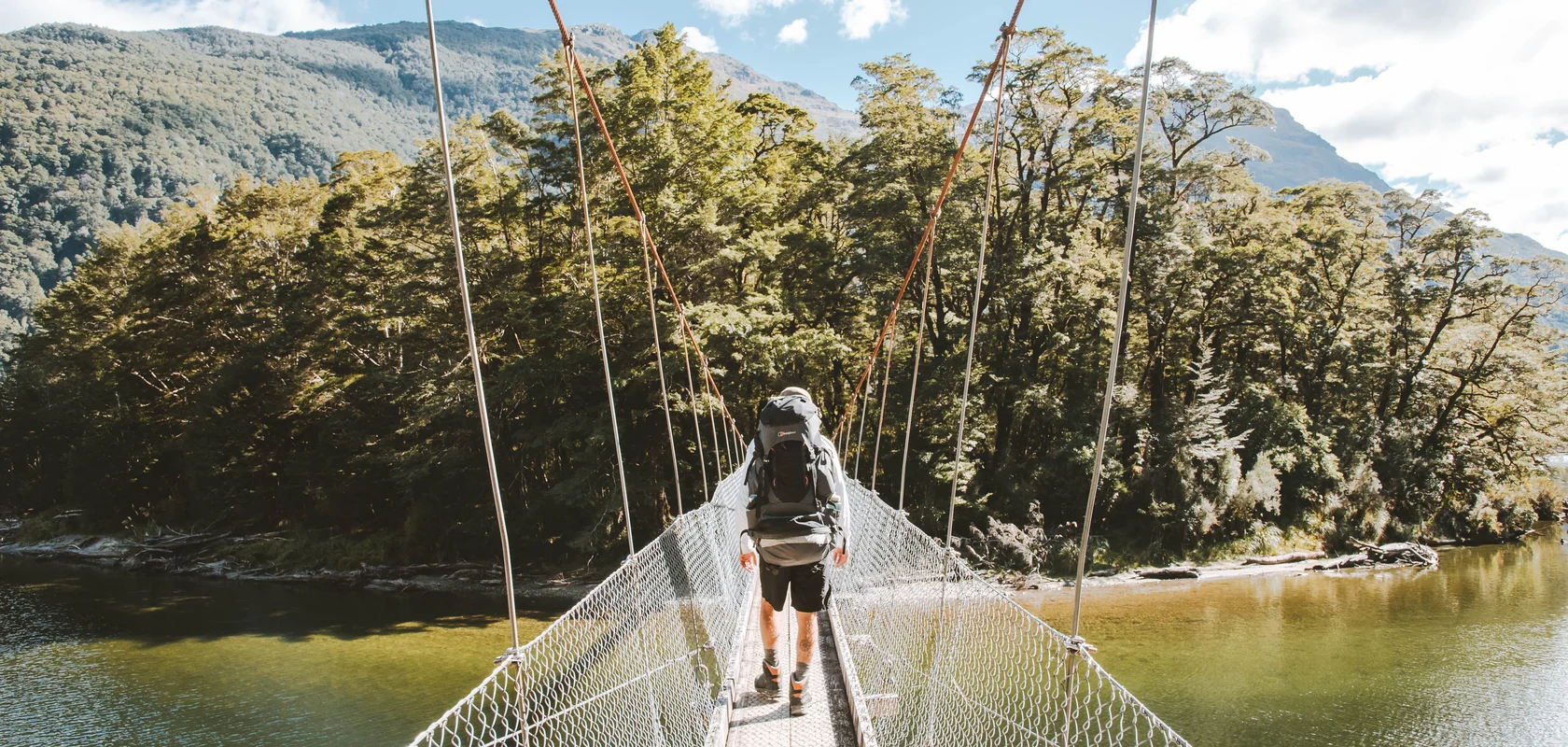 How does the Milford Track Transport work?
There is a range of Milford Track transport options available to get you to the track and back again.
The fast boat - To access the start of the Milford Track, you will need to travel by water taxi from Te Anau Downs to Glade Wharf. Fiordland Outdoors Co. offers the fastest boat to the start of the Milford Track. Taking just 50 minutes to get you across the lake from Te Anau Downs to Glade Wharf, you'll arrive before the last big boatload of hikers reaches the track. You'll enjoy a quieter 1.5-hour walk to Clinton Hut, and arriving earlier means you can secure your bunk of choice at the hut.
Car relocation - What could be better than the welcoming sight of your vehicle waiting for you when you finish your big walk? Transport packages include car relocation from Te Anau Downs to Milford Sound and a water taxi to the start of the track.
Bus transport - Bus services connect with boat transfers at the start and end of Milford Track. Regular daily buses depart from Te Anau or Queenstown for Milford Sound during the summer season.
All of these booking options can be arranged with us, making it possible to get your entire Milford Track transport sorted in one booking.
Why should you book with us?
Highlights
Your track transport is done in one, easy booking – water taxi to the track, vehicle relocation, or return bus to Te Anau or Queenstown
The best boat times to the Milford Track. Get to Glade Wharf and the first hut before the last boatload of hikers arrive (so you can have a quieter start to your hike and choose your bed)
Help planning your transport. It can be confusing if you have been tasked with planning for your group! We explain all the options and help you book a package best suited to your plans
No risk booking with our 24-hour cancellation policy
Help adding all the extras: Flights from Milford back to Queenstown to skip the bus ride, Milford Sound Cruises, Accommodation, Activities and more!
Book Milford Track Transport
Available 24 Oct 2023 – 30 April 2024