How does Milford Track Transport Work
Tags
The highest pass on the Milford Track is McKinnon Pass at 1,154m (3,786ft). While that may sound daunting for some, for others it is nowhere near as daunting as trying to figure out how the transport to and from Milford Track works. If you're feeling overwhelmed or confused about your Milford Track transport options, let's take a look at how to make it stress-free.
When traveller William McHutcheson ambled down the Milford Track in the late 1890s, he described the walk along the Clinton River as "one of the most romantic walks in New Zealand, or for that matter in the wide world".
Thanks to a UNESCO World Heritage listing, very little has changed along the Milford Track walk since McHutcheson traversed it over 130 years ago.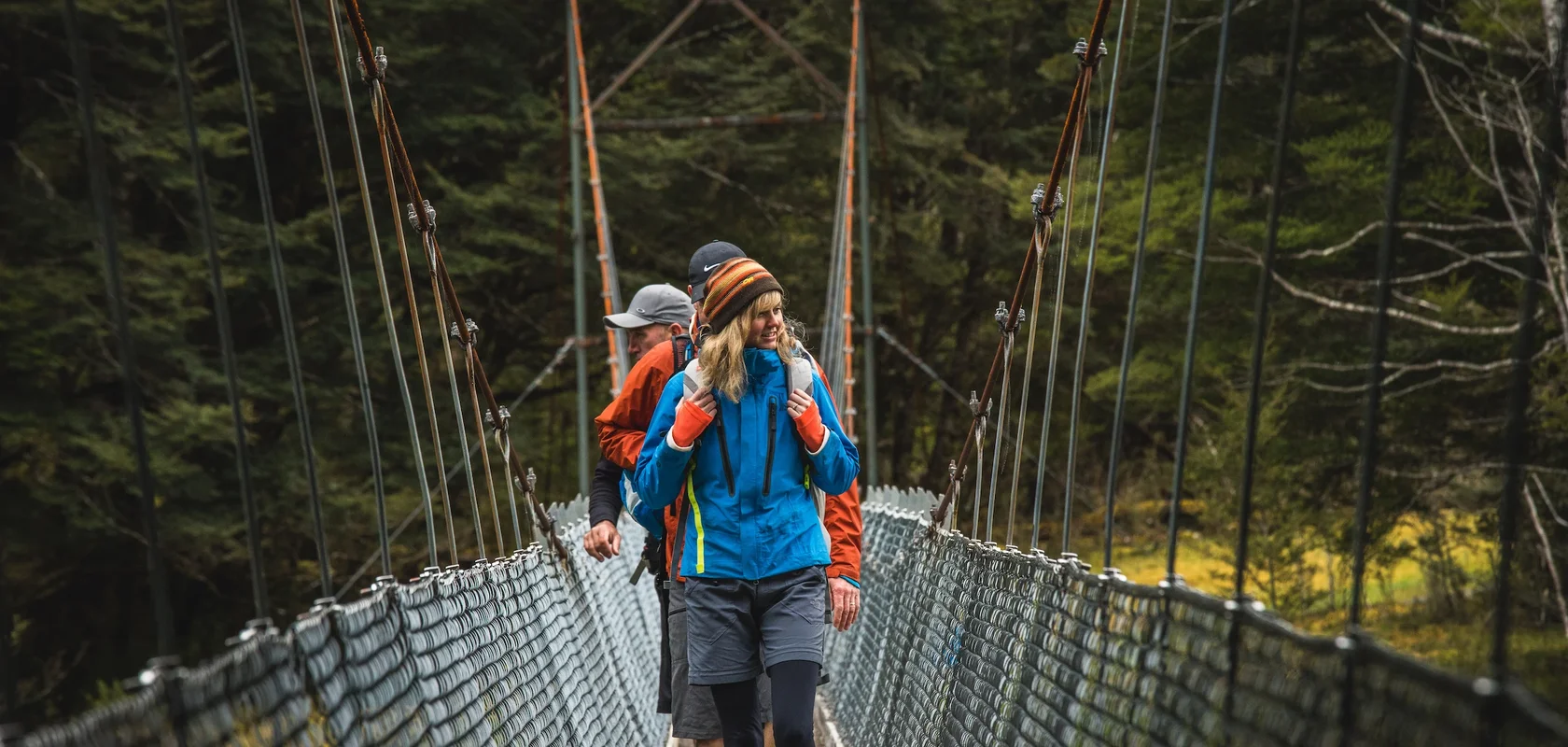 The rich rewards of hiking the Milford Track
Sitting within Fiordland National Park, the picturesque (and romantic) Milford Track is protected by its UNESCO status. There are no roads or railways to shuttle in the visitors. Instead, the Milford Track delivers the very best Fiordland has to offer for anyone prepared to lace up their hiking boots and get walking. And the rewards are impressive; glaciers, fiords, towering cliffs, lakes, waterfalls, mighty beech forests and an incredible array of rare and endangered birdlife.
The beauty of the Milford Track is that anyone willing to make the effort will be richly rewarded. And that includes organising the transfers to and from the walking track.
Feeling overwhelmed by how to get to the track?
Before you go down the rabbit hole of searching Milford Track transfer options, we'll let you in on a little secret. It is possible to make your entire Milford Track transport booking (for bus, boat and vehicle relocation) with one operator. Take a look here.
There are five elements to walking the Milford Track
Let's take a look:
Step 1 – From your starting point (Te Anau, Queenstown or Invercargill). Travel by road to Te Anau Downs.
Your transport options to get to Te Anau Downs are by coach or self-drive.
Step 2 – From Te Anau Downs. Travel by water taxi to Glade Wharf; the starting point of the Milford Track.
There are three boats daily to Glade Wharf, including our 2 pm fast boat.
Step 3 – From Glade Wharf. Start the Milford Track hike, and finish four days later at Sandfly Point.
Step 4 – From Sandfly Point. Travel by water taxi to Milford Sound.
There are two boats daily from Sandfly Point to Milford Sound.
Step 5 – From Milford Sound. Travel by road back to your finishing point (Te Anau, Queenstown or Invercargill).
Your transport options to get home are by coach or self-drive (if you have arranged a vehicle relocation). You can upgrade your package to fly back form Milford Sound to Queenstown
Can I self-drive to and from the Milford Track?
Yes. What could be better than seeing your vehicle waiting for you as your weary legs step off the water taxi at Milford Sound? You can arrange to have your vehicle relocated from the starting point at Te Anau Downs to the finishing point at Milford Sound. You can book this when you book your Milford Track water taxi transfers.
Read more on car relocation here
With a little help from a local 
With the help of a local to steer you in the right direction (literally), getting yourself to and from the Milford Track doesn't have to be a hassle. The Great Walks season runs from October – April, and with the Milford Track being one of New Zealand's most famous walks, it gets busy. Apart from forgetting to bring a supply of chocolate bars and bug repellent, there would be nothing worse than leaving it too late and missing out.
It is possible to hike the Milford Track out of the main walking season. Transfers are limited and may require a charter booking. Find out more here.
With a little prior planning and some helpful local know-how, you can make "the finest walk in the world" the easiest walk in the world (for transfers anyway … we can't do much about that hike over McKinnon Pass).
Insider's Tip
Get a headstart to the hut! Each day, at 11.30am and 2pm Fiordland Outdoors Co. runs a boat service from Te Anau Downs to Glade Wharf. You can choose to make the most of your day on the track and catch the 11.30am boat or since it's a 1.5-hour walk to Clinton Hut the 2pm boat might suit for a later start.
Looking to run the Milford Track? Check out our guide
Still got a few questions about the Milford Track, head over to our FAQ blog for more specific track information.
Overview of Milford Track Transport